Welcome to the Announcements page, here you will find recent announcements and news about the Kiewit community!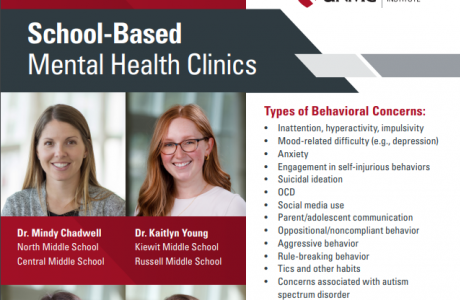 School-Based Mental Health Clinics Available... Types of Behavioral Concerns: • Inattention, hyperactivity, impulsivity • Mood-related difficulty (e.g., depression) • Anxiety...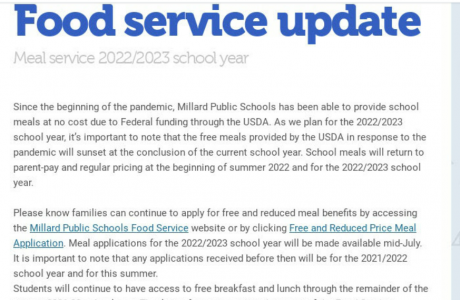 Since the beginning of the pandemic, Millard Public Schools has been able to provide school meals at no cost due...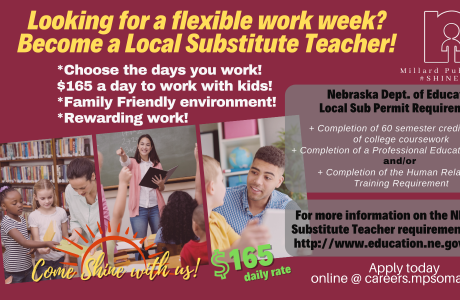 Looking for a flexible work week? Become a Local Substitute Teacher! *Choose the days you work! *$165 a day to...